Border Collie Emojis
We use emojis in all our convos. Now you can use Border Collies to express any emotion. Beautiful and personally curated by profesional artists and bc owners.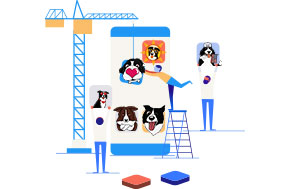 Regular Updates
Never get boring. We never stop to include new CollieMojis and content on the app.  Including special editions as Christmas or Summer
Super easy to use
No need to install. Use them everywhere. Compatible with all devices and all messaging and social networks apps. You'll just worry about what border collie attach to the message.
CollieMoji App
More than 130 Border Collie Cartoons turned into classic emojis to share everywhere. All the bc colors are shown on the app: Black and white, brown, chocolate, blue, gold, tri color, blue merle, red merle…

CollieMoji Photo Editor
The App that includes even more Border Collies to your photos. Add CollieMojis stickers, dog cartoons, agility games and classic emojis to any of your pics.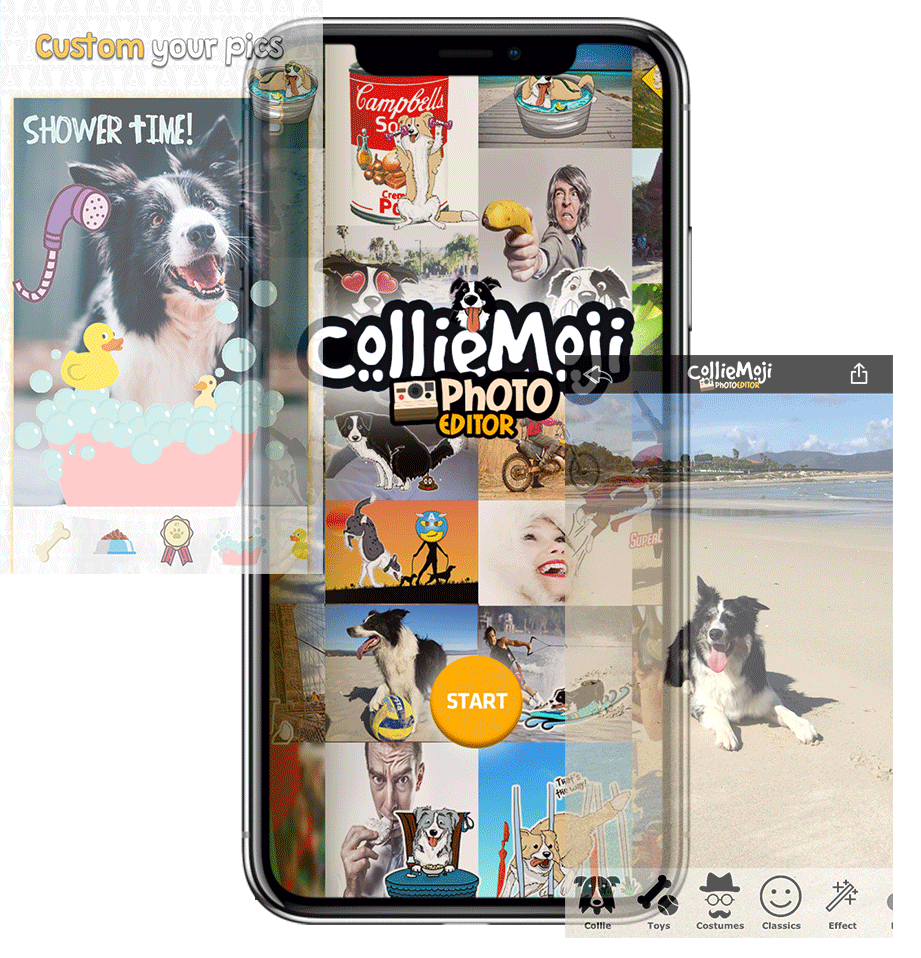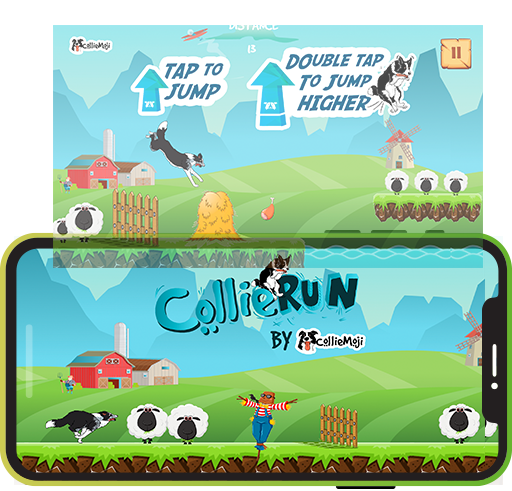 CollieRun
The Free Game of Border Collie working and training! Help "Kala" to rescue the sheep lost from the farm. Run, jump and avoid the classic obstacles: fences, mole, rocks, a river..

Your own Border Collie Emoji Cartoon
Turn your bc into a emoji and share it everywhere. We make the typical posture or face of your dog. These are some samples.
What people says about CollieMoji
If you're a collie fan you NEED this
?
Seriously, just buy it! ?
What can I say, it's fun ? and you can send collies to friends and family. It works in iMessage and you can save the picture out to your photo roll, so you can use them in anything that lets you send a photos. Brilliant! Plus they are adding new collie emoji all the time, including the newest set, Christmas collies??. Love ❤️ it. Keep up the good work ?? MuddyDogs
Love my app, I use a lot, having 3 Borders all different color this app covers them all Sky's mum
Wooooow… what do you say… I'm now as emoji.  CollieMoji Team is so talented drawing my collie! Dexter Mum
"Quite possibly the only app I've paid for and with no regrets. The creator nailed the border collie expressions" Mike Simmons